Ashby Real Estate Group's (AREG) residential division grew out of its years of experience in dealing with thousands of individual's and family's homes in our multi-family division. As a trusted partner in providing residential living communities we were often asked to help with the larger dreams of owning a home.
When you buy or sell a home or other residential property, you need trustworthy real estate representation on your side of the table. AREG's Residential Division provides you with the experienced support for completing your transaction successfully.
AREG Residential Team knows your neighborhood inside and out. Our experienced agents have both the relationships and the knowledge for serving clients ranging from first-time homebuyers to seasoned residential investors.
MLS LISTINGS
As full-service listing professionals, AREG gives you timely access to complete MLS listings. Using these real-time listings, AREG agents locate properties that meet your goals and help you develop your best strategy to finalize everything from your first home to that dream second home. AREG agents also use our access to real-time listings and information to help a current owner formulate the best plan for marketing and selling their current home. Whether needing to move to accommodate a growing family or downsizing for less space we can help.
Being located in the Hampton Roads region and our Principal Broker being a Navy Veteran we understand the stresses of a quick move or trying to purchase a home during a house hunting trip. If you find yourself in a unique situation just give us a call and our team can help you formulate a solution so you can focus on what is important and lessen the stress.
Ashby Real Estate Group Residential Search Platform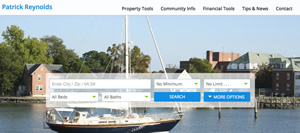 Click to start search